Downloading the free Snap installer
Your download should begin automatically within 15 seconds. If it doesn't, click the link below:
Thanks
Thanks for downloading Snap. We had a lot of fun making it, and we think you'll have a lot of fun using it. One of the first times that you run Snap, you'll get the chance to sign up for our newsletter. If you do, you'll get all of the wacky updates from the Snap team. We'll let you know about coupons, upgrades, contests and general news! Speaking of news... Have you heard about the benefits of upgrading to Snap Unlimited?
Upgrade Benefits
Snap is free. You can take ten pictures per day. Try it, play with the stickers, and when you're salivating for more, just click "Remove this. Buy now!" inside your downloaded version of Snap and you will upgrade to our full package which comes with UNLIMITED photos and publishing per day and...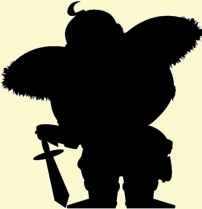 TWO MYSTERY CHARACTERS! Who are they? What do they look like? Wouldn't you like to know! We can't show you these characters, but let's just say you want to get your picture snapped with them. They've been involved in some crazy antics and come with some really rockin' accessories. These sticker buddies are a must-have!
ALSO, after you've upgraded, Snap will stop putting our logo and website address at the bottom of your snapped pictures.
Feedback
We love hearing about your Snap experience, good or bad. To send us feedback, drop an email to support@retronyms.com.
If you like Snap, spread the word. Tell your friends how much joy we bring to your webcam or rate us on download.com.